Jurassic World: Dominion Dominates Fandom Wikis - The Loop
Play Sound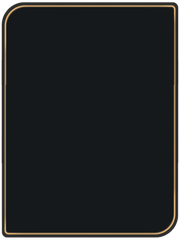 In Paragon you use Cards to augment your Hero in battle and make them stronger. They are unique boosters that provide Heroes with special benefits that enhance their capabilities. Currently there are six different slots each for cards, one of which when used are unique to specific heroes.
As you play you earn various card XP which will allow you to equip more cards from the Deck. To get Card XP (CXP), you need to pick up Amber, and the more Card XP you get the more card points you will have available. Once you have gained enough card points you can make more decisions on how you want to build your Heroes during a match. During a game you'll only be given 60 points, so keep that in mind. You'll be able to trash a card if you change your mind, but once trashed, it will be unavailable for use for the rest of the match as well as any of the upgrades you've slotted into that spot, so be completely sure you want to trash the card.
→ See Card Decks, Card Packs and the Card Shop for more information on specialized Deck Building, or check out the specific Card Affinities.
Cards are similar to items in other MOBAs. They improve player stats and change gameplay with their active and passive effects. The big difference is that players can unlock new cards as they play Paragon, and are therefore able to customize the items available to their hero in any given match. The more games players play, the more cards they will earn, and thus, the more gameplay customization options they will have in a match.
Players will be able to use premade Decks or create their own, but in either case, a deck is chosen before each match begins. Once in game, players can access the card shop only when they are in their base. Cards range between 1-10 points in cost, and as mentioned above, players will have a set amount of points to spend in the shop, depending on their Card Level. There are three types of cards: Equipment, Upgrade, and Prime. Equipment cards are the base level cards that players deploy. They have stat boosts, and often passive and/or active gameplay effects. Upgrades are only stat boosts, and can only be played on top of Equipment cards (they cannot be played on an empty card slot).
Card Slots
Heroes have Card Slots which hold the Cards currently in use. There are a total of seven Card Slots consisting of four Active, two Passive, and one Prime. Active Card Slots can hold Active Cards that can be activated to give the Hero a special effect like increased health or mana regeneration for a period, and they can also hold Passive Cards. These slots can be activated with the 1 , 2 , 3 , 4 keys ( Up , Right , Down , Left buttons of the DPad on PlayStation 4). A Passive Card can be placed in an Active Card Slot, but activating it will have no additional effect. Passive Card Slots can only hold Passive Cards that instantly add stats to a Hero, requiring no action from the player once they are placed in the slot. The Prime Card Slot can only hold Prime Cards. The Prime Card is automatically added to this slot at the start of each game so you will never interact with this slot during play.
Explanation of how the Cards usually work. (see image)
Data
Location (Column Heading)
Explanation
1
Name
Card Name
The name of the card
2
Card Type
Type
The type of card Prime, Active (Equipment), Passive (Equipment), Upgrade
3
Cost
Cost
How many card points the card costs to assign to a slot
4
Rarity
Rarity
How rare is the card
5
Affinity
Affinity
The Affinity of the card
6
Stats
Energy Damage - Damage Bonus
7
Effect / Bonus Description
MaxedEnergy Damage - MaxedSpecial2
The card's effects, including actives, passives, etc., as well as Fully Upgraded Bonuses.
8
Upgrade Slots
N/A
Card Details
Each equipment card has slots for three Upgrades. Press G to open the card shop when playing on PC. Upgrade cards can only upgrade Equipment cards that have a matching stat category. For example, health upgrades can only be played on a card that has a health stat.
Players have 7 card slots in which to play Equipment cards during a match - four Active, two Passive, and one Prime Card. Passive Cards have a constant effect when equipped. Players can have up to six Passive cards in play at any given time (all available slots other than that of the Prime Card can be filled with Passives). Active Cards must be activated by a corresponding shortcut (1-4) to trigger their effect in game. This means that players can have up to four active cards at any given time.
Prime Helix Cards are unique cards that only activate at certain times during a match. Players can have one, and only one, Prime card in any given card deck. See Orb Prime for more details.
Prime Cards
Prime Cards are a special type of card that only affect the player when they are in possession of the Orb Prime Buff. Each hero is only ever allowed one Prime card per deck.
Equipment Cards
Equipment Cards are the basic cards that players can use which provide stat boosts when assigned to card slots. These cards can be either Passive or Active. Passive cards do not require input from the player, while Active cards require the player to "activate" them in order to enjoy the cards' benefits. Cards which have active abilities tend to have limited number of uses or charges, which can be refilled by returning to the allied base.
Cards also have an Affinity that matches up with the Hero's Affinity. Equipment cards have three upgrade slots, each of which can hold a single Upgrade Card. When all three upgrade slots are filled, the equipment Card is considered fully upgraded, or "Maxed". Many Equipment cards have a bonus effect which unlocks when Maxed.

Universal Upgrade Cards
Upgrade Cards are pure stat boosts and can only be placed in the Upgrade Slots of Equipment cards. Upgrades can only be placed in equipment cards with matching stat categories. For example, an Equipment card with Health and Mana stats can accept Health or Mana Upgrades, but not other stats such as Physical Damage Upgrades.
Affinity Cards
Note that some of the specific affinity cards below might be entirely changed or removed from the game as time goes on. These are the game files for the cards attached.
Corruption Cards
→ See a list of Corruption Cards
Fury Cards
→ See a list of Fury Cards
Growth Cards
→ See a list of Growth Cards
Intellect Cards
→ See a list of Intellect Cards
Order Cards
→ See a list of Order Cards